2023.04.25
お知らせ
国際共同研究プロジェクト「Tsunagu Research Project」
Tsunagu Research Project 2023 is looking for mentors!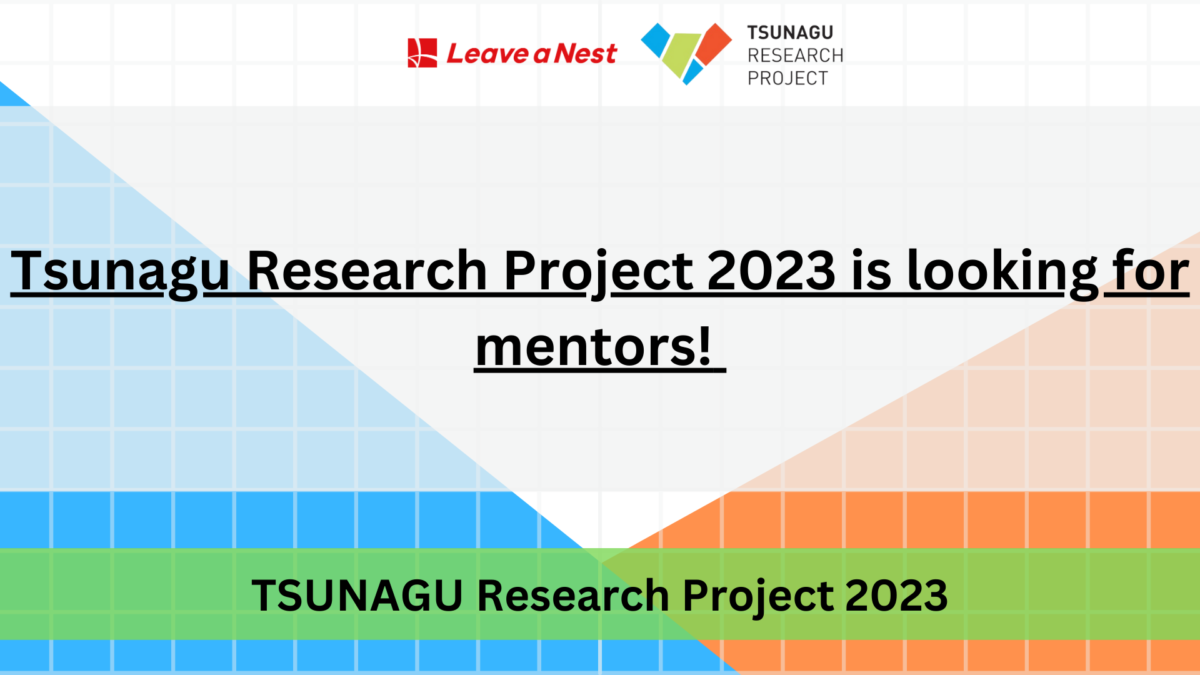 Get ready to be a part of something groundbreaking! The TSUNAGU Research Project 2023 is already in motion, and the excitement is building. Join us as we embark on a journey of discovery and innovation, where we'll be pushing the boundaries of what's possible and forging new paths in research. TSUNAGU Research Project is a 5-month program designed to empower students from Japan, Malaysia, the Philippines, and Singapore to tackle local and global issues related to "Natural Resources: Water and Food." This research project will run from June to October 2023.
With hands-on research projects and personalized mentoring, students will be able to explore the exciting world of science and technology while making a difference in their communities. But that's not all – the TSUNAGU Research Project also connects different communities involved in the S&T ecosystem, including private companies and science experts from across the region. This provides a unique collaboration and knowledge-sharing platform, helping you unlock your potential and connect with like-minded individuals. Last year, the Tsunagu Research Project 2022 welcomed 23 mentors!
Leave a Nest is currently seeking Masters or PhD candidates with expertise in food and water research to act as external mentors for their program. As a mentor, you would provide monthly mentoring sessions to students, helping to nurture their research skills and passion for Science and Technology. If you're interested in becoming a mentor and making a positive impact on the lives of young scientists, you can fill up the Registration for Mentors form to express your intent to join the program. This is a fantastic opportunity to discover your potential, connect with the wider S&T community, and contribute to the growth of the next generation of scientists. Don't miss out!